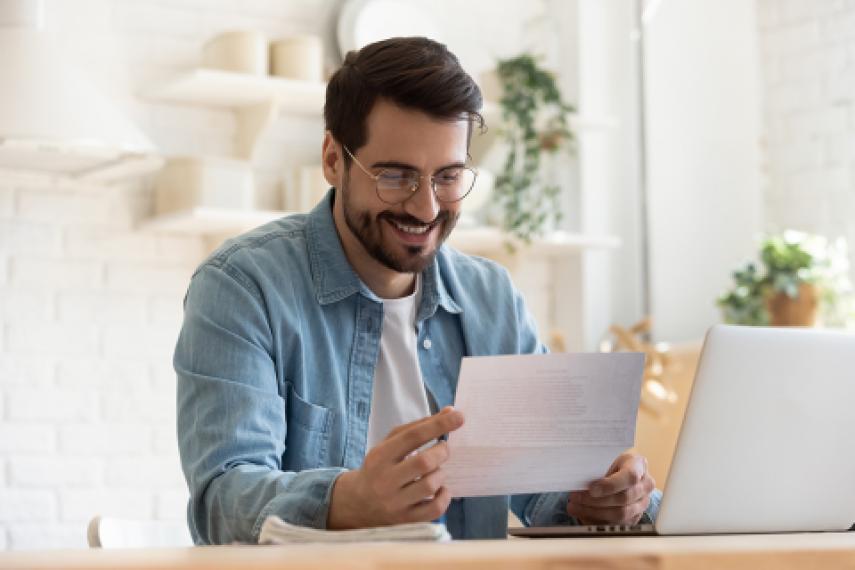 If you have student loans, you might be aware of the recent executive order that affects them. On August 24th, 2022, President Biden launched a three-part program that allows federal student loan borrowers to claim student loan forgiveness.
The program extends to middle and lower-income borrowers. It grants them up to $20,000 in student loan forgiveness, depending on their annual income. To qualify, you'll need to apply through the Federal loan servicing system before the year's end.
In addition, Biden has extended the pause on student loan payments until June 30th, 2023, with payments resuming 60 days after.
Regardless of the situation, the loan forgiveness plan has made borrowers uncertain about how it works.
Here are the details of the loan forgiveness plan and whether you qualify.
What is the Student Loan Debt Relief Plan?
President Biden's student debt relief plan is supposed to help middle and lower-income borrowers once the pandemic-related government support ends.
The administration's plan includes a program that extends the student loan pause until June 2023. As a result, payments would resume 60 days after.
In addition, the plan launches a new loan repayment plan based on the borrower's income level. This strategy will help reduce monthly payments for lower and middle-income groups.
What Are the Details of the Student Loan Debt Relief Plan?
To help borrowers transition smoothly back into loan repayments and assist them in the process, the Biden administration has announced:
Up to $20,000 for borrowers who have received Pell Grants regarding federal loans;
Up to $10,000 for borrowers who have not received a Pell Grant
Eligibility rests on the borrowers individual annual income being less than $125,000. For married couples, their total income must be less than $250,000. In addition, those employed by any level of government, including non-profits or the military, can have all their student loans forgiven through the Public Service Loan Forgiveness program.
What are the Eligibility Requirements of the Student Loan Debt Relief Plan?
To summarize the plan, your annual income must be less than:
$125,000 for individuals, and
$250,000 for married borrowers.
The income on your 2020 or 2021 Federal tax return counts towards the eligibility requirement. So, if you meet the income requirement and have received a Pell Grant, you'll be eligible for up to $20,000 in loan forgiveness. However, if you did not receive a Pell Grant but meet the income requirement, you'll qualify for up to $10,000 instead.
Remember, you'll only receive the maximum amount if your student debt exceeds the total. So, for example, if you're eligible for $10,000 and have an outstanding debt of $7,000, then you'll only receive $7,000 towards debt relief. All types of federal student loans are eligible for relief, including:
Pell Grants
Parent Plus Loans
Grad Plus Loans
and FFEL Loans
The eligibility requirements for dependent students will depend on their parent's income.
Private loans, including college loans like the Federal Perkins Loan program, might be excluded.
Whether you attended a public or private university, all federal loans shall be eligible for loan forgiveness. However, if your loans are commercially owned FFEL loans or from a private company, you can qualify if they consolidate the loan into the Direct Loan Program.
However, student loans taken after June 30th, 2022, will not be eligible under the debt forgiveness plan.
How Do You File a Claim?
The Department of Education is estimated to have income data of nearly 8 million borrowers, who will automatically be eligible to receive debt relief. Further, the Biden administration will launch an application program available by early October for borrowers eligible to obtain debt relief.
The borrower can expect relief within 4-6 weeks after completing the application.
Takeaway
The student debt relief plan launched by the Biden administration has some valuable measures that can provide debt relief to the borrowers of lower and middle-income families.
Depending on the annual income of the individual borrowers or their families, the student loan forgiveness plan can cover their entire student loan if they meet the requirements.