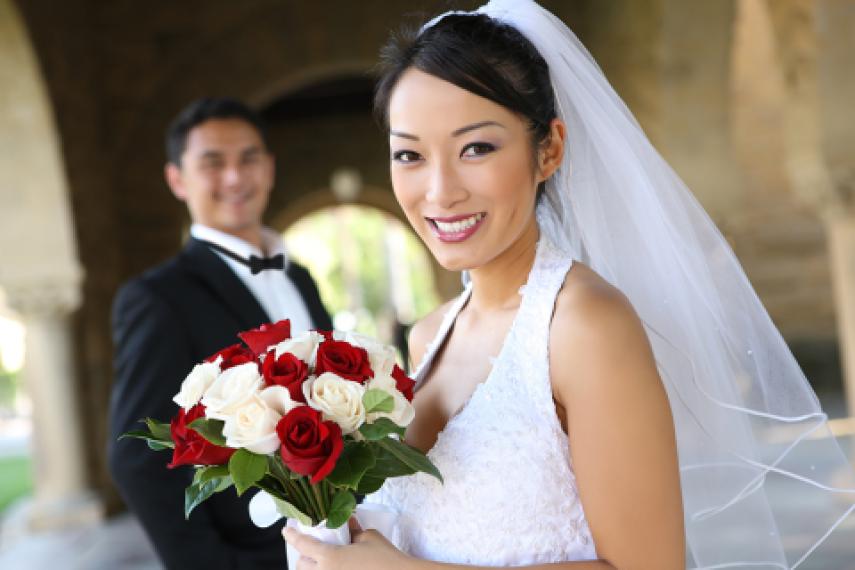 Most people do not want to start their marriage off with unnecessary debt. Yet, in 2022 in the U.S., the average wedding cost was $27,000, according to The Wedding Report. If you're thinking of going on a honeymoon, you'll probably spend even more than the average amount. $27,000 is a significant amount of money and can alternatively go towards a downpayment on a new home, an emergency fund, money for retirement, or even a few vacations in the future.
Because the cost of a wedding can be so high, you'll want to consider your budget and how much you want to spend. Comparing your and your partner's special day with the extravagant weddings of friends or relatives isn't necessary or helpful. Instead, it is best to figure out what's within your means and plan accordingly.
Developing a budget and planning around it will help reduce any unnecessary expenses, help save money, and ultimately, keep your financial stress to a minimum.
Building a Wedding Budget
To start determining the cost of your wedding, try making a list of your expenses-- everything from the venue to catering to music and entertainment.
When building your budget, it is best to consider the number of people you plan on inviting. For example, smaller weddings mean a smaller venue and less money to spend on food and drinks. On the other hand, larger weddings will require a larger budget.
Putting a limit on your budget will make the process easier. Once you've researched venues, food expenses, decor, and whatever else you need, add up your totals and compare them to the limit. If you exceed your limit, try to see if you can cut back on some expenses. For example, you don't want to sacrifice the size of your wedding; however, you can decide to have your ceremony on a less expensive date.
If you still have difficulties funding the wedding, consider asking for help. Your parents, friends, and family members may be able to help you with the cost of the wedding.
Establishing Goals
You always want to try and be on the same page as your partner and have similar expectations regarding the wedding. Effectively communicating will help make your first major financial decision together go smoothly. Money can add pressure to a relationship, so starting your marriage without financial burdens will help relieve stress.
When building your wedding budget, ensure you and your partner communicate your goals. Establishing this foundation will make it easier when making decisions regarding wedding expenses.
For example, suppose you're someone who enjoys international travel every year. However, having a more expensive wedding may deter that goal by potentially draining your savings and leaving you and your partner in debt. Effectively communicating with your partner regarding both of your dreams will help your decision-making process regarding your wedding expenses.
Understanding Needs and Wants
Understanding each other's needs and wants will help you decide on your wedding. For example, if you and your partner agree on having a larger wedding, you can go for it. Once you start making these decisions, moving on to the next should be easier.
Assigning value to how much you want or need something may help. For example, you may want to reconsider music and entertainment to afford the larger wedding. Instead of paying for a band, you could ask a friend to DJ the event for you. Try making a wedding playlist and having your friends and family members add songs.
Takeaway
Budgeting is crucial for planning a wedding, and having excess debt is not an ideal way to begin your marriage. Developing and sticking to a budget based on open conversations between you and your partner will help ensure less stress. In addition, having a realistic budget will ensure that you and your partner's marriage won't start with any additional financial burdens.