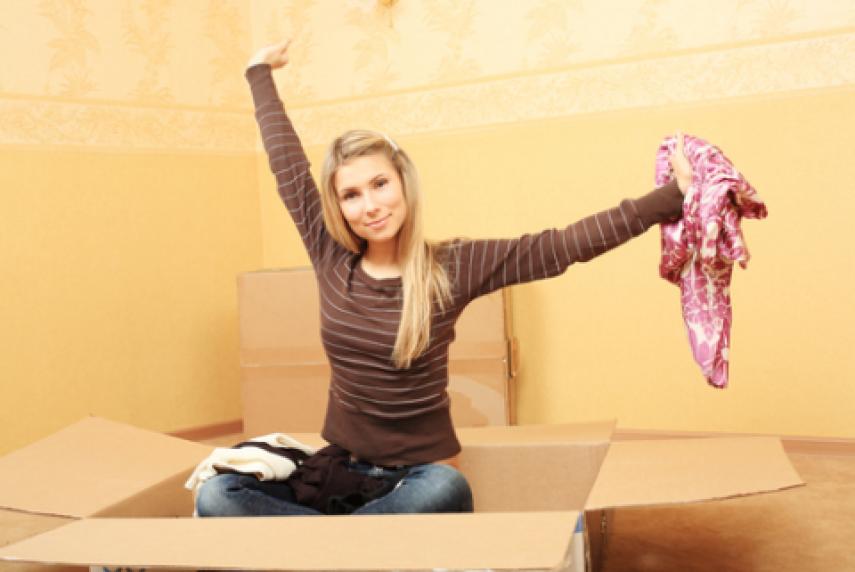 When you are moving out on your own, the first place you live will probably end up being an apartment. They are generally inexpensive, readily available, small, and are often densely concentrated in the places where young people most like to live.
Starting the process may seem nerve-wracking at first, especially if you do not know what to expect. A little bit of planning and preparation can go a long way in helping you get into the best apartment for your needs.
Setting a budget
The rule of thumb is that your rent should be no more than 30 percent of your income, ideally more like 20 to 25 percent. Perhaps more important than the percentage is whether you will have enough money leftover after paying your rent to cover your other obligations. Consider your costs for transportation, food, insurance, debt payments, and other necessities and calculate how much you can afford to spend on an apartment.
If your budget is not enough for an apartment in your area, consider finding one or more roommates to divide the cost. However, keep in mind the complications they bring, especially as you figure out how to divide chore responsibilities, handle joint costs, and share the space with each of your guests.
Additional costs of renting
As you are looking for apartments within your budget, remember some additional costs that may or may not be included in the rent. The big one is utilities, including electricity, heat, water, and cable. If your rent does not cover these, you may be able to call the utility company with the apartment address to get an estimate of what the recent bill amounts have been for that unit.
Consider other added costs like a garage or parking space and fees for having a pet in your apartment. On the flip side though, make sure also to factor in perks, like a fitness center and pool, which may allow you to skip paying for a separate gym membership.
Signing a lease
You'll need to go through several steps before you sign a lease. The application will include an employment check, calling your personal references, and checking your credit history. If you do not have good credit history or solid employment, the landlord may require you to have a guarantor or co-signer on the lease with you. Your parents are the best candidates for this role.
When you sign a lease, be ready to put down some money. This will include a security deposit, the first month's rent, and sometimes the last month's rent as well. Find out what you need to do to get your security deposit back in full when you move out.
The last major thing to consider is the length of the lease. You are committing to live there for the entire lease term, and it is worth finding out what the penalties are for breaking the lease if you need to move. Some apartments will let you sublet to another tenant to finish out your lease, which can be helpful if you are not confident you'll stay at your current job.