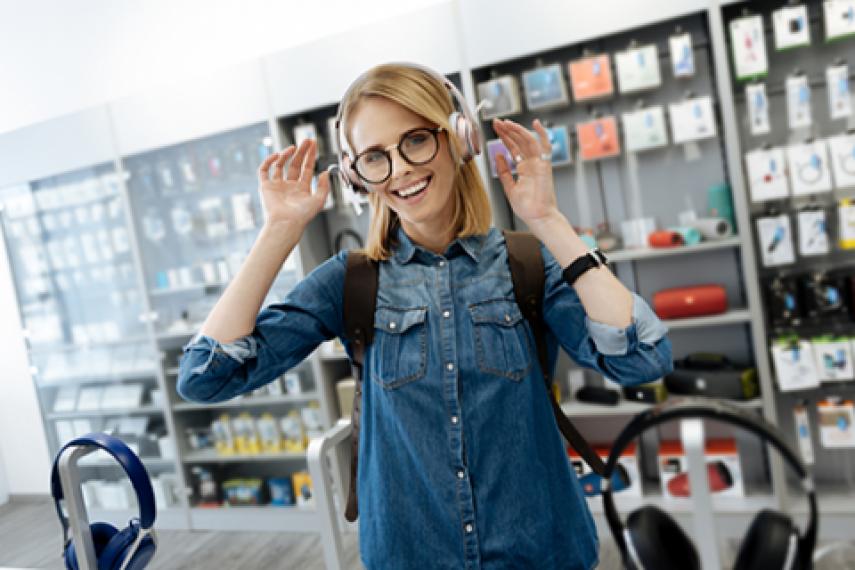 You are in the process of making a purchase, and you see an option for "buy now, pay later." It sounds like a used car dealership and sounds sketchy. So, what is "buy now, pay later"? It is essentially a method to pay for medium-sized purchases, but in installments, offered by app-based financing companies. Credit check? No. Interest? No. For most installment options, all you need is the ability to make your payments on time. If you have something unexpected come up but need to make a purchase, these programs may be for you.
What Are My Options?
There are quite a few app-based financing companies in the "buy now, pay later" universe, including the below:
Affirm is beneficial to those who will make significant, more expensive purchases. They run a credit check and charge interest, but they allow payments to spread from 3-6 months and work closely with Walmart. If you are purchasing from one of their other online retailers, you can select them at checkout.
Afterpay offers four payments on your purchase, as long as it is with one of their partner stores. When you check out, the option for Afterpay will be visible. However, you will have to have an Afterpay account and make your payments every two weeks. There is a $1000 limit to the purchase but no credit check. Another perk to Afterpay is purchasing retailer gift cards from them and paying in installments.
Klarna is a lesser-known option but building in popularity. Klarna's "ghost card" lets you delay payments to an online purchase. The biggest retailer, Macy's, announced that they would accept Klarna on their website. Like the other options, this divides your payments into four. You can essentially shop anywhere because it is a ghost "credit card," but you have to purchase it through the Klarna app. Need another perk? They have a loyalty program that gives your rewards for shopping with them.
QuadPay is one of the most popular options right now because it lets you split your total into four payments over five weeks. There are no fees or interest if you make your payments on time. While it is the most popular online, stores that accept Visa can also accept QuadPay.
PayPal recently added a "Pay in 4" option for retailers that accept PayPal. You can split your purchase into four payments, but you have to make a down payment at the time of purchase (payment 1) and then make the remaining payments every two weeks until you have paid four payments. There are limitations to this service, such as being available only in certain states, a purchase limit of $600, and a PayPal account in good standing. If Pay in 4 does not work for you, PayPay also offers PayPal Credit and Easy Payments.
Splitit is a standout in that they allow you to spread your payments over 24 months. As long as your retailer accepts it, you can select that option at checkout. You will need to add a payment method and set up your repayment plan, but Splitit will automatically take the payments after your purchase.
While these are not the only programs, do your research on these and other options before purchasing.
Advantages and Disadvantages
As you might expect, there are benefits and drawbacks to using "buy now, pay later" programs.
Advantages
Paying in installments or "buy now, pay later" has its benefits:
When items are trendy and can sell out or have a special price, paying in installments allows you to get the item without paying all at once.
If you want a higher-ticket item but do not want to devastate your bank account all at once, a payment plan may be for you.
Disadvantages
A big purchase paid in installments? Sounds great, right? Well, there are quite a few things that you may want to consider before going the "buy now, pay later" route:
If you miss a payment, you can face high interest (up to approximately 30%), which will be charged not on what you owe but on the initial purchase price. Additionally, if you miss a payment, you will also be facing late fees that can quickly add up!
If you have automatic payments with apps like Splitit, you must make sure that the money is in your account. If your payment overdraws your bank account, you will incur additional fees from your bank.
If you pre-pay your loan off, you may also be subject to a penalty. It sounds crazy to penalize someone for an early pay off, but if you pay yearly, you prevent the company from collecting interest. If you hope to pay it off sooner, check the fine print.
One of the most severe disadvantages is that some of these apps still report to credit bureaus even though they did not require a credit check. That's a great thing if you pay everything on time; however, a missing payment could lower your credit score.
Takeaway
There are pros and cons to the "buy now, pay later" programs. The best way to use it is to purchase something you need but cannot purchase upfront. Try to avoid buying items simply because you can. By doing that, you can get caught up in the fine print of these programs, such as late fees, credit reporting, and added interest. If this isn't the program for you, take a look at personal loans, low APR credit cards, or going the old-fashioned route and saving your money.